Smart Goal
Phaneuf aluminum hockey goals are designed to reduce the risk of workplace accidents, increase players safety and contribute to sustainable development.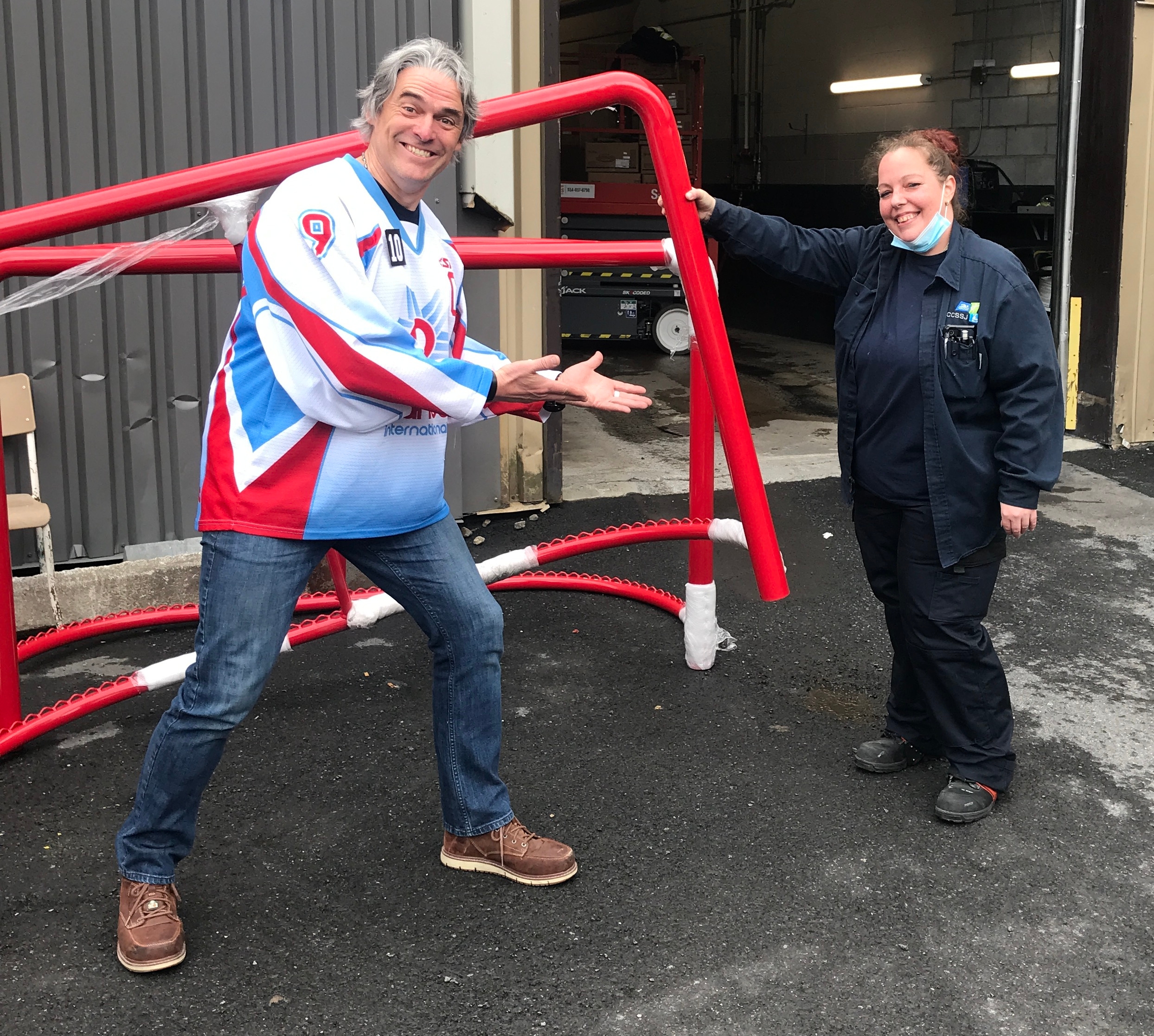 "Finally! I find it easy to move our goals now that they are aluminum" (November 2021)
Jenny Lacombe employée à l'aréna CCSSJ de Sainte-Julie
Learn more about

smart goal system
Smart Goal
Energy efficient solution
As the fight against climate change has become an imperative issue, Phaneuf has included in its vision and mission to provide arenas with innovative ways to minimize their energy costs and environmental footprint in a sustainable manner.
Learn more about

energy efficient solution
Phaneuf 4.0
Phaneuf ice resurfacer, 100% electric, fully automated and self-driving
IN DEVELOPMENT
At the cutting edge of technology, the Phaneuf Ice Resurfacer 100% electric, autonomous driving so without operator and the operations of the new genre conditioner are fully automated and remotely programmable. It reduces drinking water consumption by up to 90%. Fully electric, it also contributes to the reduction of greenhouse gas emissions.
Learn more about

the Phaneuf 4.0
We are proud to collaborate with beautiful companies that push us to reach new heights. Discover our proud partners!
See all

our partners